Survey: Operators Expect More Security Issues in 5G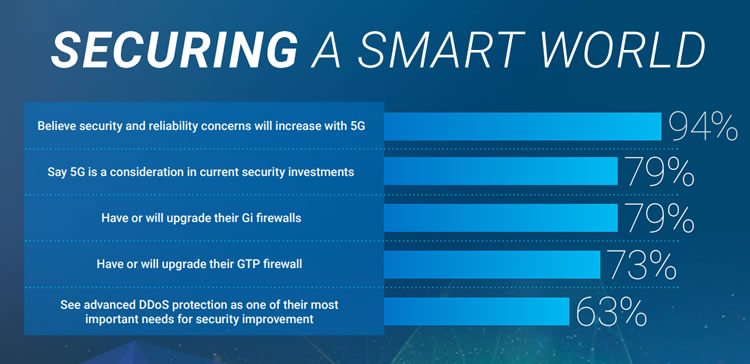 As mobile operators look forward to the revenue opportunities driven by 5G deployments, they also expect the new use cases to increase network security and reliability issues, according to a new survey conducted by Business Performance Innovation Network on behalf of A10 Networks.
Of the 145 respondents from operators worldwide, nearly all (94%) said that growth in network traffic, connected devices and mission critical IoT use cases will significantly increase security and reliability concerns over 5G networks. Many operators recognize how 5G will impact network security as 79% of respondents said that 5G was a consideration in their current security investments.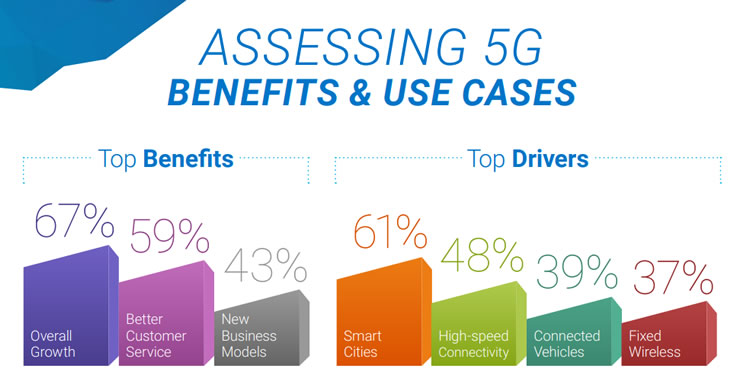 When it comes to supporting mission critical applications, network reliability will be vital to ensuring people's safety, whether the app is for remote patient monitoring, smart traffic lights, connected cars or remote control of industrial equipment.
Also, as networks support more IoT-related use cases and the number of devices connected to the network increases, the cyber attack surface will expand offering more points of vulnerability in the network.
Gunter Reiss, vice president of A10 Networks, said: "New mission-critical applications like autonomous vehicles, smart cities and remote patient monitoring will make network reliability vital to the safety and security of people and businesses. Meanwhile, dramatic increases in traffic rates and connected devices will significantly expand the attack surface and scale for cyber criminals."
Operators are particularly concerned about core network security and protecting against Distributed Denial of Service (DDoS) attacks, according to the survey. Nearly two-thirds (63%) of respondents said that advanced DDoS protection was the most important security capability needed for 5G.
In the core network, 79% of operators said that they plan to upgrade their Gi/SGi firewalls in the core, but only 11% have completed implementation of new firewalls. Gi/SGi firewalls protect against attacks aimed at end user devices and at mobile infrastructure from the network edge.
Useful read: How will businesses benefit from 5G?
Securing the 5G Opportunity
The anticipation of increased security risks and reliability challenges is related to the nature of the opportunity that 5G presents. As the survey of mobile operators indicates, the top drivers for 5G are smart cities, industrial automation and smart manufacturing, high-speed connectivity, fixed wireless and connected vehicles. New services that address these use cases will have different performance and reliability requirements compared to mobile broadband services.
In the pursuit of new uses cases, mobile operators perceive that the biggest benefits will be mobile market growth in general, better customer service and satisfaction, and the creation of new business models.
Check out the full report